Tong Distinguished Lecture Series
Sponsored by Peter and Janet Tong and the Tong Family Foundation
An invited speaker address all of the students in BME Design at a special presentation. The lectures are given by successful entrepreneurs and innovators in the biomedical industry and are designed to appeal to students, faculty and staff in biomedical engineering who are all invited to this event. Students are given an opportunity to meet the distinguished guest in an informal setting following the presentation.
Library of Online Presentations
2023
Jinger Zeng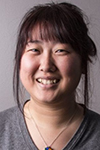 Date-Friday, March 31st, 12:00 pm - 1:00 pm
Location-Gordon Dining Center, Overture/Concerto Room, 2nd floor
Experience-
Contest manger, Hackster.io
OSHWA (Open Source Hardware Association), Board of Directors
Dronesmith Technologies, Co-founder
Solar house, drones, coffee cup - A unicorn journey on open innovation and entrepreneurship
Jinger is a tech entrepreneur and world traveler. She was born in China and moved to United States before college. She majored in solar and renewable energy as a mechanical engineer at the University of Nevada Las Vegas. She led a project team building net-zero solar house DesertSol and won 2nd place in the international Solar Decathlon competition by the US Department of Energy. She then went on and founded a robotics startup Dronesmith building hardware and software for aerial drones development, and led business, product, community and marketing efforts as CEO. In 2016, she was one of the special US delegates to visit Japan's crown prince representing top social entrepreneurs worldwide in emerging technologies. She moved to China in 2017, worked on cultivating manufacturing relationships between the west and the east, and was the global ecosystem manager for PX4 open-source drone operating system community. Currently, she works for Hackster.io under Avnet as a contest manager in her day role, facilitating virtual innovation challenges for the global community of hardware engineers. As an avid STEAM advocate, she is a visiting instructor and mentor at various institutions around the globe for entrepreneurship, open-source, cross-cultural collaborations, and open innovation, she works with non-profit organizations to promote gender equality, youth empowerment and is on the board of directors for OSHWA (Open Source Hardware Association).
2022
Bonnie J. Bachman, PhD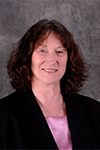 Director of the Technology Entrepreneurship Office, UW-Madison
COO, Smart Health Beacons, LLC
Saint Louis, MO
How to evolve the entrepreneurial mindset for students and faculty
Bonnie J. Bachman, the inaugural Director of the Technology Entrepreneurship Office at UW-Madison, has almost 15 years' experience in academia. She was a Professor of Economics at the Missouri University of Science and Technology (S&T) where her areas of research were entrepreneurship/intrapreneurship, innovation, and sustainability. She is also the COO of a startup, Smart Health Beacons, LLC, along with co-founders in computer science at Missouri S&T and a neurology at the University of Missouri-Kansas City School of Medicine. Dr. Bachman was also the PI and Director of the National Science Foundation I-Corps Site program at S&T and created a state-wide network of entrepreneurial training partners. Prior to this position, she spent 15+ years in consumer electronics where she managed R&D groups and holds patents in materials and wearable microelectronic design. She received a BS in Physics from Benedictine University, MS in Mechanics and Materials Science and PhD in Materials Science and Engineering from Rutgers University.
Cathy Rasmussen, PhD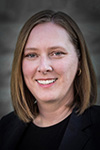 Assistant Director, Forward BIO Institute
Founder and Principal, 147 Consulting Group
Bioentrepreneurship: Transforming intent into impact
Watch Lecture
Cathy Rasmussen has three decades of experience in product research, development, and commercialization. Specializing in cell-based therapies, she is an inventor on four U.S. and numerous international patents. In her role at the Forward BIO Institute, Dr. Rasmussen leverages her expertise to accelerate commercialization of UW-Madison's groundbreaking biomedical discoveries. Prior to this, Dr. Rasmussen was part of the pioneering team at Stratatech, a Mallinckrodt Company, where she managed platform R&D and directed preclinical studies for the company's pipeline, including the StrataGraft regenerative skin tissue which received FDA approval in June, 2021. Aligned with her passion to support bench-to-bedside translation of advanced therapies, she founded a consulting firm which advises on regulatory strategy, nonclinical study design, and GMP manufacturing considerations.
2021
Carter Cliff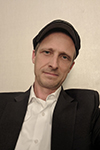 Vascugen, Founder and CEO
D1ASP0RA, Founder and Principal
and serial entrepreneur
Madison, WI
Biotech in the fly over zone
Watch Lecture
Carter Cliff is CEO of Vascugen and co-founder of several biotech companies focused in the areas of regenerative medicine and precision medicine, including Opsis Therapeutics, Vascugen, Dianomi Therapeutics, and RPRD Diagnostics. Prior to Vascugen, he directed the development of Cellular Dynamics International's induced-pluripotent stem cell (iPSC) therapeutic pipeline through their listing on NASDAQ and subsequent acquisition by FUJIFILM for $307M.
2020
Alessandro Biglioli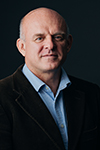 Founder & CEO
Elsius Biomedical
Calgary, Canada
Flirting constantly with disaster, the glamorous life of a serial entrepreneur
Watch Lecture
Italian born with a North American career, Ale is a serial entrepreneur with 13 companies started in three continents. As such, he has significant experience in bringing highly-regulated class III medical devices to market (including all aspects of product inception, development, testing, production and commercialization). He has held senior executive positions in numerous companies where he was responsible for >90 million dollars in P&O. He holds an aerospace engineering degree followed by an MBA and has an interest in high tech and high impact companies in the Biomedical, Aerospace and Environmental sectors. He has expertise in executive management, R&D and business development and is a lifelong learner.
2019
Marie Lotto

Sr. Director, Strategy & Business Development
GYN Surgical Solutions
Hologic
Navigating your career; how to think beyond the career ladder
Watch Lecture
Marie has 17+ years of experience in the medical device industry. She is currently Senior Director, Strategy and Business Development at Hologic, a women's health company where she leads efforts around mergers and acquisitions, technology licensing, and divisional strategy for the Surgical division. Prior to her current role, she established and led the Strategic Marketing group at Hologic which was focused on creating a growth strategy, identifying unmet clinical needs, and developing a new product pipeline. Prior to Hologic, Marie spent 11+ years at Smith & Nephew, Advanced Surgical Devices division and held positions in franchise leadership, global market management, operational excellence as a lean six sigma black belt, project management of new product development, product development engineering, and research. Marie graduated from the MIT Sloan School of Management with a Masters of Business Administration in 2014 and from the University of Wisconsin - Madison in 2003 and 2002 with an M.S. and B.S. in Biomedical Engineering. Marie was a member of the Wisconsin Division I Women's Volleyball team that won the Big Ten in 2000 and 2001 and went to the Final Four in 2000. In her free time, Marie enjoys time with her husband Kevin and two sons, Reid (3) and Drew (1).
Brett Rehm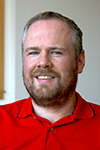 Vice President of Technical Services
Epic Systems Corporation
Building a culture of innovation
Watch Lecture
Brett Rehm (UW BS CMPE '03) has worked for over 15 years at local electronic health record company Epic. Epic's industry-leading software products are used to care for more than 250 million patients at customer sites around the world, including all of the top 10 health systems in the most recent U.S. News and World Report rankings. Brett started in 2004 as a Technical Solutions Engineer, a role that works directly with healthcare organizations to configure, customize, and troubleshoot Epic software. Today, as Vice President of Technical Services, Brett leads the 3,000-person technical services division, oversees the support of all of Epic's clients, and works closely with the Epic Research and Development team on enhancements. He invests a lot of his time on working to maintain a strong service-oriented support environment and personally teaches a class on the philosophy of support to every new technical solutions engineer.
2018
David Beebe, PhD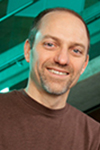 Claude Bernard Professor and John D. MacArthur Professor of Biomedical Engineering, UW-Madison
Co-Founder and President, Salus Discovery (II) LLC
Co-Founder and Chief Technology Officer, Ratio LLC
Co-Founder and Chief Scientific Officer, Salus Discovery (I) LLC (acquired by Bellbrook Labs LLC)
Co-Founder and Manager, Vitae, LLC
Adventures in commercializing "Biomedical" microscale technology
Watch Lecture
Prof. David Beebe is a Wisconsin native (UW ECE BS '87, PhD '94, studies in cancer biology '04-'09) and prolific inventor and serial entrepreneur for twenty years paralleling his time on the UW faculty. His commercial efforts have spanned many fields from assisted reproduction to drug delivery to drug screening to sample acquisition to sample preparation to global health to cancer diagnostics. A common thread across the companies is the application of micro scale physics/technology to improve human health. He has a particular interest in global health and continues to develop products to provide low cost/high performance diagnostics in the developing world.
Carla Pugh, MD, PhD, FACS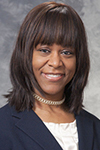 Susan Behrens, MD Professor of Surgical Education
Vice Chair, Education and Patient Safety, Department of Surgery
Vice Chair, Innovation and Entrepreneurship, Department of Surgery
Clinical Director, MOC Portfolio Program and UW Health Clinical Simulation Program (SEnSE Lab)
University of Wisconsin-Madison, School of Medicine & Public Health
Tech-based innovation and entrepreneurship in academia: An exciting and cautionary tale
Watch Lecture
Surgeon and education pioneer Dr. Carla Pugh wants doctors to fine-tune their haptic skills as a standardized part of their clinical education and daily practice. This means measuring it, developing a language to discuss it, and giving objective feedback for improving it. She achieves this vision in her lab by creating realistic patient models from unexpected materials that range from lentils to badminton birdies. The materials are then combined with sensors and data acquisition software, and teach everything from the breast exam to hernia repair. With this technology Dr. Pugh has founded 10Newtons with goal of "Decoding touch - Perfecting the measure, analysis, and understanding of touch." Dr. Pugh also directs the Clinical Simulation Program at the University of Wisconsin Hospital and Clinics, where she is vice chair of education and patient safety. For her innovative work, she received the Presidential Early Career Award for Scientists and Engineers.
Excerpts taken from: TEDMED
2017
Jim Berbee, MD, MS, MBA and Gregory S. Rebella, MD, MS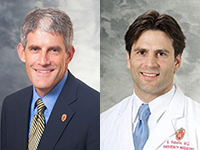 Assistant Clinical Professors
Department of Emergency Medicine
University of Wisconsin-Madison, School of Medicine & Public Health
How hard can it be?!?
Watch Lecture
Dr. Berbee started his professional career as a systems engineer at IBM. After leaving IBM, he founded Berbee Information Networks Corporation, which he sold to CDW 13 years later. During this time he founded the Berbee Derby Thanksgiving Day 10k Run & 5k Run/Walk. The annual Dane County event supports the Technology Education Foundation. As a leader, innovator, and entrepreneur he has served on the Board of Directors of the UW-Foundation, the United Way of Dane County, and the Thompson Plumb Trust Company. He currently serves as a trustee for the Wisconsin Alumni Research Foundation (WARF), the Morgridge Institute for Research and WICell. He and his wife support human health and welfare projects through the Berbee-Walsh Foundation.

Dr. Rebella has advanced training as a pediatric emergency sub-specialist physician, and as an educator he serves as the Director of the Pediatric Emergency Medicine Residency Program. In addition, he is currently the Assistant Director of Medical Simulation at UWHC. It may be interesting to note that during his graduate studies at UW Madison, Dr. Rebella trained under Prof. Ed Bersu, now one of our BME Design faculty! Besides his focus on education and simulation training, Dr. Rebella's primary research interests include sports-related trauma and injury prevention.

Together they have developed patented technologies including the Digital Otoscope for Optimal Access, and Visualization of the tympanic membrane. Their work highlights the importance of a clinical partnership in medical device innovation and entrepreneurship.
Dave Franchino, MS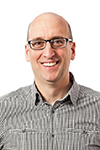 President and Principal
Design Concepts, Inc.
Madison, WI
Thoughts and reflections on life as an engineer...
Watch Lecture
Mr. Franchino (UW BS ME '85, Stanford MS) has more than 25 years of product development experience as a corporate practitioner, academic and leader of a product development and strategic innovation firm. He was a Project Manager and Lead Engineer on the team that designed the first line of Saturn automobiles for General Motors. He worked at IDEO as a Product Development Engineer. He has also been a small business owner, an entrepreneur and a consultant.

He coaches and mentors his clients on developing and sustaining innovative cultures and creating world-class design solutions with true business impact. Mr. Franchino is frequent lecturer on the topics of product design and design thinking.
2016
Niko Skievaski, MA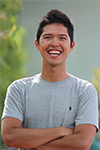 Redox - Co-Founder
Vote (Mostly) Online - Co-Founder
ICD-10 Illustrated - Founder, CEO
100state - Co-Founder, Chairman of the Board
Breadcrumbs - Co-Founder, CEO
Community Partnerships - Board of Directors
Small batches: How to start
Watch Lecture
After graduating from Boston University in 2010, Niko accepted a job as a pricing analyst at the leading electronic medical record company, Epic. After only a month on the job he automated the role and reduced the team size by 50%. He spent the next three years at Epic leading internal innovation projects and lecturing on healthcare economics to the 7,000+ employees.

Post-Epic, Niko has been a whirlwind of multitasking entrepreneurialism - helping launch 100state and Redox, selling a niche humor book aimed at the medical-cost coding community, licensing communications software (Breadcrumbs) to businesses, starting an online voter registration/absentee request tool, and teaching economics at Madison College.
Ayla Annac, MBA, MS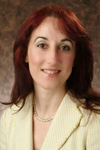 Co-founder, President, CEO, COO, and Director of Research
InvivoSciences, Inc. (IVS)
Madison, WI
Entrepreneurial journey of a team to heal hearts
Watch Lecture
Ms. Annac is responsible for achieving project milestones, financial deliverables, development of partners, establishing strategic alliances and leading negotiations of partnerships and R&D agreements under the direction of IVS board. She has 22 years of cumulative successful business leadership experience in strategic business development in Fortune 500 companies, and technology based start- ups.

IVS has an NIH-Fast Track and Phase IIB funding for "Engineered tissue based high-throughput compound profiling and drug development". The company develops and commercializes a patented 3-D human cell, tissue culture models, and its automation technologies for drug discovery, diagnostic, and precision medicine development. Combined with high-throughput phenotypic compound screening system, IVS provides a powerful discovery platform for predicting efficacy patient specific responses to treatments and cardio-safety of pharmaceutical candidates.
Excerpts taken from The Wisconsin State Journal, 5/3/2015
2015
Doug Dietz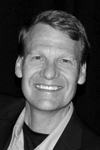 Innovation Architect
Medical Science & Technology Organization
GE Healthcare, Waukesha, WI
Designing with a purpose
Watch Lecture
Doug graduated from Purdue University with a Bachelor degree in Industrial Design. He then attended University of Illinois receiving his Masters in ID/ Human Factors. Doug joined Texas Instruments as part of their Corporate Innovation Team and worked on advanced concepts in educational products, calculators, business computing, and semiconductors. He holds numerous patents, including several for the first flat-bed scanner, the laptop computer, and the TI/90 calculator.

In 1989 Doug joined GE and over the last 24 years he has designed products in all of GE Healthcare imaging modalities, compiled 8 Utility Patents and 23 Design Patents, and received an Edison Award for the GE Pediatric Adventure Series and numerous IDSA/ IDEA Product Design Awards.

Doug also teaches creative Innovation modules (design thinking) as part of GE MENLO and is also an instructor at Stanford University as part of their d.school coaching staff for Executive Design Thinking BootCamps. Doug is currently Lead Innovation Architect for two key design incubators; GEHC Menlo Immersion sessions, and the Pediatric Adventure.
Dennis Bahr, PhD, PE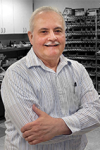 Vice President of R&D
HelionX, LLC
Madison, WI
The biomedical entrepreneur
Watch Lecture
Dr. Bahr is biomedical innovator and an entrepreneur who has founded or co-founded several companies. After earning bachelor's ('68) and master's ('72) degrees from UW-Madison in electrical and computer engineering, Bahr took a job as an engineer at Nicolet Instrumentation (now Thermo Fisher Scientific) in Madison. After realizing he liked to invent stuff rather than work an 8 to 5 job, he left Nicolet to pursue inventions in pulse oximetry, advanced blood-pressure monitors, vital signs monitors, an intracranial pressure monitor, and a generator for cardiac ablation. He holds 13 patents, wrote a book chapter, and has published in a wide variety of scientific journals. He has tested products on himself in his laboratory and on patients in operating rooms. "We'd always target the market-not go out and invent something and say, 'Now what do I do with it?'" he says. Recently, Bahr earned his PhD in BME from UW-Madison in 2012 while designing a hot flash monitor, the data analysis algorithms and associated software that help doctors make sense of these mystifying physiologic events. Now, Middleton, Wisconsin-based Simplex Scientific will make and sell them, and Bahr has moved on to the next big thing. This time, it's nuclear engineering, and Bahr is working with several longtime collaborators to perfect a new inexpensive "desktop" deuteron accelerator. As Bahr states "When you get a job initially out of school, don't do it for the money. Do it for the fun-for something you're really interested in," he says. "That's one thing I've learned about life. Life is not money. Life is fun." And Bahr is not about to retire from fun.
Excerpts taken from PERSPECTIVE, 8/27/2012
2014
STELA Medical - BME Design Team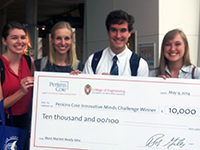 STELA Medical: Katie Baldwin, Alyssa Mitchell, & Terah Hennick
Law & Entrepreneurship Center (LEC): Anne Smith, JD, & Catherine Witczak
MadWorks: Eric Englund, JD
How to become an entrepreneur while an undergraduate in BME
Watch Lecture
This group will discuss an introduction to the resources provided by the LEC and MadWorks, an accelerator for start-up companies, followed by defining IP (intellectual property), what WARF (Wisconsin Alumni Research Fund) has to officer, strategies and options for starting a business or commercializing a product. Finally, hear from a BME Design team in this process. The team has placed the Tong BME Design (1st), Burrill (2nd), and Innovative Minds (1st) competitions and has now started STELA Medical, developing a lidocaine applicator designed to interface with state of the art airway visualization technologies while offering increased functionality with older technologies, making it a universal applicator. What will be the path you take and how can you get there!?
Jonathan Baran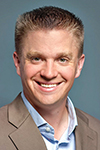 Co-founder & CEO of Healthfinch
Madison, WI
Beyond the degree: 10 lessons learned from life after graduation
Watch Lecture
Jonathan Baran is the co-founder & CEO of healthfinch, a Madison based health IT startup. In leading healthfinch since it's inception, Jonathan has successfully brought the companies first product, RefillWizard, to market and has raised over $1.5M to date. Jonathan is a Biomedical Engineer and Health IT designer with a passion for fixing healthcare's inefficiencies through better technology. Jonathan graduated with both his B.S. '08 and M.S. '10 from the University of Wisconsin—Madison's Biomedical Engineering Department. He was undertaking a PhD in Biomedical Engineering before putting the degree on pause to start healthfinch. Jonathan speaks regularly on how to use design thinking to improve health IT.
2013
Rimas P. Buinevicius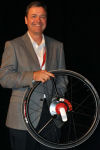 CEO & Chairman of the Board of Directors: Rowheels, Inc.
Managing Partner: Madcelerator, LLC
Madison, WI
Innovation through collaboration and getting outside your comfort zone
Watch Lecture
Mr. Buinevicius is a long time technology innovator and entrepreneur. He currently heads two organizations. Rowheels is a company concentrated on improving the biomechanics of manual wheelchair use through a unique reverse propulsion wheel. Madcelerator is an early stage business accelerator focused on rapidly advancing new products and innovations that establish market viability. Buinevicius is the former CEO and Chairman of Sonic Foundry, Inc. (NASDAQ:SOFO) a Madison, WI-based technology company. For over 25 years, he has been involved with numerous early stage companies. His industry background has included Internet, high technology, medical device manufacturing, defense and aerospace and industrial control markets. During his 14-year tenure as CEO of Sonic Foundry, he led the company and developed products and services that advanced the technology in the multimedia, streaming, webcasting and online learning sectors. Prior to joining Sonic Foundry, he spent the majority of his professional career in the fields of biomedical and industrial control research and development. Mr. Buinevicius earned an M.B.A. degree from the University of Chicago; a Master's degree in Electrical Engineering from the University of Wisconsin, Madison; and a Bachelor's degree in Electrical Engineering from the Illinois Institute of Technology, Chicago. Mr. Buinevicius is a recipient of Ernst and Young's Entrepreneur of the Year award.
Laura G King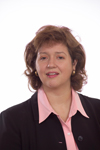 President & CEO
NeuWave Medical
Madison, WI
Re-invention: The twists and turns
Watch Lecture
Ms. King is President and CEO of NeuWave Medical, a Madison, WI based company that develops and commercializes energy based minimally invasive medical devices. Ms. King possesses significant executive level operating experience, having led multiple GE businesses both in the US and globally. Prior to joining NeuWave Medical, Ms. King was a GE company officer while leading the $1.2 B Global Interventional Cardiology and Surgery business. Prior to this, she ran GE Mammography, where she made the decision to invest in the first digital mammography system, revolutionizing mammography and enabling improved breast cancer detection. Ms. King has core expertise in strategy, finance, operations as well as new product introduction. Ms. King is also co-owner of Vino Veritas, a wine distribution company. Raised in San Francisco, CA, she is a graduate of UC Davis in Economics.
2012
Kristin Myers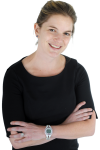 Arboretum Ventures
Ann Arbor, MI
Rethinking what innovation means in healthcare and medicine
Watch Lecture
After earning a BS in Biomedical Engineering from the University of Wisconsin-Madison, Kristin spent nearly 7 years working in the medical device industry, specifically focused in cardiology. She spent 5 years working in Medtronic's Cardiac Rhythm Management. Before that Kristin worked for Guidant's Drug Eluting Stent division, Guidant's Cardiac Rhythm Management division, and for Abiomed's Total Artificial Heart program, and during this period she authored several patents.

She left industry to earn an MBA from Harvard University, and then joined Skyline Ventures in Palo Alto, CA where she sourced and led new investment opportunities and supported portfolio companies. She became a Partner, served on the Board of Directors at Medivance, supported multiple new investments including SI Bone.

Kristin joined Arboretum Ventures in 2012, where she is responsible for sourcing and leading new investment opportunities as well as supporting existing portfolio companies. In 2012 she was also named to the Crain Business Top 40 Under 40 list.
Thomas "Rock" Mackie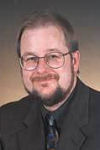 Board of Directors Shine Medical Technologies and
University of Wisconsin-Madison
Madison, WI
Spinning out spin off's
Watch Lecture
Prof. Mackie is a Emeritus Professor, Medical Physics and Human Oncology; Director, Medical Devices Focus Area in the Morgridge Institute for Research. His career has been focused on planning and delivery of radiation therapy to cancer patients. His group developed the 3-D treatment planning system that became the Philips Pinnacle treatment planning system, the most widely used radiation therapy treatment planning system in the world. He has cofounded several companies in Madison. One of these, Tomotherapy (which is the marriage of a linac and a CT scanner), is very well known and was acquired last year by Accuray. His latest endeavor is serving on the board of directors for SHINE.
2011
Matthew Ogle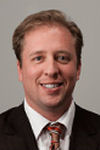 President and CEO
Vatrix Medical
Eden Prairie, MN
Evolution of medical technology: an entrepreneur's perspective
Watch Lecture
Matthew F. Ogle, CEO - Matt is the founder of Vatrix Medical and has served as president and chief executive officer since 2009. He has more than 18 years of experience developing and commercializing innovative medical devices. He was recognized for his patent contribution to the economy of the State of Minnesota in 1998 after working in R&D at St. Jude Medical for just 4 years. Prior to Vatrix Medical, Matt founded and served as Chairman, CEO and/or President of MedCity Medical Innovations, Lumen Biomedical, and TriVent Partners. Matt has several publications and over 50 patents for medical applications in the areas of embolic protection, drug delivery, medical adhesives, and coatings. He received his M.S. in Materials Science from the University of Minnesota and has served as Entrepreneur in Residence at the University of Wisconsin-Madison. In 2007, he developed a Technology Development Entrepreneurship course in the College of Engineering, UW-Madison and offered it that year and in subsequent years. In 2009, he was invited to become a member of the Wisconsin Alumni Research Foundation's (WARF) Catalyst Program, evaluating technologies for spin-out.
Scott Wiener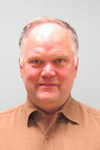 Chairman of the Board of Directors
Capital Brewery
Madison, WI
It all started with my Gilbert Chem Lab
Watch Lecture
Mr. Scott A. Wiener received his B.S. in Electrical and Computer Engineering and M.S. in Biomedical Engineering from UW-Madison. He has started numerous companies including SAW Consulting LLC and Osteometrix. He is currently the IP Manager at Cameco Instruments, Inc., and chairman of the Capital Brewery Board of Directors.
2010
Mark Gehring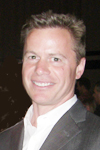 Co-Founder
Sharendipity and Reciprocal Labs (now Propeller Health)
Madison, WI
Biomedical entrepreneuring
Watch Lecture
Mr. Gehring shared his experiences in developing several 'disruptive technologies' companies. After graduating with a degree in Biomedical Engineering from Marquette University in 1986 he has co-founded Geometrics Corp in 1992 to commercialize 3D radiation treatment planning software; UltraVisual Medical Systems to develop enterprise imaging systems for large hospitals in 2000; and more recently Sharendipity, a web-based software development environment targeted at non-programmers, and Reciprocal Labs, a startup dedicated to improving asthma control. Successful commercialization, he concluded, is a combination of passion, hard work, solid & committed partners, and of course timing.
Lee Pryor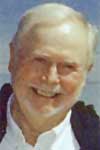 CIO
Portico™ Learning Solutions
Baton Rouge, LA
The savvy entrepreneur, an insider's secrets to managing for success
Watch Lecture
Lee Pryor, currently CEO of Portico Learning Solutions, has many years of experience as a founder and chief executive for startup and late stage entrepreneurial companies. He is the author of The Savvy Entrepreneur, an Insider's Secrets to Managing for Success. He has been an adjunct professor of entrepreneurship at Tulane University's A.B. Freeman School of Business, business executive coach for emerging enterprises, and speaker on the topic of entrepreneurship at venture capital confererences, association meetings and business schools. He presented a synopsis of his basic rules for entrepreneurship, drawn from lessons learned on the way to becoming successful and teaching others how to do the same.
2009
Dean Re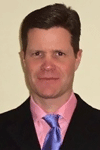 President and CIO
MECA and Technology Machine, Inc.
Green Bay, WI
Capitalizing on the entrepreneurial spirit within each of us
Watch Lecture
Mr. Re gave an engaging presentation on why he made the decision to leave a very well compensated position within a strong, stable company to venture out and purchase a small business. He shared his experience and honest insights regarding the numerous challenges and rewards of growing his own business - from "Having a Passion," through development of a new product, marketing and positioning it, raising capital, and ultimately being financially successful.
Randall C. Iliff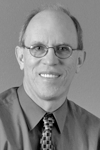 Director of Strategic Innovation
Bjorksten | bit 7
Madison, WI
Unlimited potential: The essential role of mind in design
Watch Lecture
Randall Iliff built his career specializing in the design and management of complex multi-disciplinary systems, and has been Proposal Manager, Project Manager, or Senior Systems Engineer on over thirty major ($10 Million-$2.5 Billion) projects. In 1991 he helped found the International Council on Systems Engineering (INCOSE), from 2002-2004 worked with UW as a member of the ICECUBE project, and today supports a diverse client mix ranging from simple start-ups to multi-national corporations. Through this experience he has observed that purposeful application of intellect ultimately determines the success or failure of any endeavor, and will discuss why no engineering skill is more valuable than learning to respect and direct the human mind.
2008
Margaret "Peggy" Lescrenier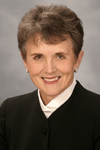 President
Gammex, Inc.
Middleton, WI
Turning ideas into products: A small business perspective
Watch Lecture
In 1969 Peggy Lescrenier and her husband Charles founded Gammex, a Middleton-based developer of diagnostic imaging and radiation oncology equipment that has twice won the Wisconsin Export Achievement award. Usually working behind the scenes, making sure operations went smoothly, Peggy has been honored with the Wisconsin Entrepreneur of the Year award. On the basis of her familiarity with the medical physics community and its work environment, she shared observations about how much timing, luck, preparation and opportunity play in making an idea a winner (or loser).
Robert Lowery, PhD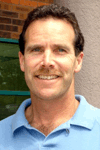 President, CEO, and Founder
BellBrook Labs
Madison, WI
The twisted path to commercialization
Watch Lecture
Prior to starting BellBrook Labs in May of 2002, Lowery served for ten years as Vice President of R&D at PanVera Corporation and previously served as Director of Manufacturing at Promega Corporation, both in Madison, Wisconsin. He discussed the challenges of fostering innovations from introduction to mass adoption in the pharmaceutical industry, using integrated high-throughput screening (HTS) assay kits and the iUVO microfluidic conduit array platform as examples.
2007
Barbara Israel, Dr.PH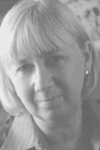 CEO
Echometrix, LLC
Madison, WI
The role of opportunity in technological innovation
Watch Lecture
Dr. Israel is an adjunct professor in the Department of Pathobiological Sciences, UW-Madison; founder, board member and former CEO of Platypus Technologies, which develops innovative products for the life and analytical sciences, and currently co-founder and CEO of Echometrix LLC, which develops ultrasound analysis systems for quantitative evaluation of soft tissue injuries. Dr. Israel shared her experience, observations and key insights on the challenges and opportunities in integrating science and business.
Paul Reckwerdt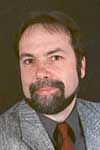 President and Co-founder
TomoTherapy
Madison, WI
Painting with protons: An insider's perspective on the science and cents of the TomoTherapy HiArt system
Watch Lecture
Entrepreneur Paul J. Reckwerdt gave the inaugural lecture. A former UW-Madison researcher, Reckwerdt co-founded (with Medical Physics, Human Oncology, Biomedical Engineering and Engineering Physics Professor Thomas Rockwell Mackie) in 1997 the radiation-therapy company TomoTherapy. Its Hi-Art System integrates CT imaging and helical intensity-modulated radiation therapy to improve the effectiveness and efficiency of radiation treatment for a full range of cancer tumors.