Design of a novel HIV viral load assay for use in resource settings
Design Award
Design Excellence Award Winner
Project Overview
Viral Load (VL) measurement is crucial to treatment of HIV infections, and in resource-limited settings these tests can be cost-prohibitive. One significant expense in these assays is the cost of PCR, an expense which is largely comprised of reagent cost, man-hours, and thermocycling.
We hope to address these costs by building upon existing technology to design a more cost-effective PCR reaction system. Much research has already been done in this area, and cost has already been effectively reduced by decreasing reaction volume, eliminating the need for thermocycling, and performing digital PCR. Many of these techniques and similar approaches have been integrated into designs targeted at low-resource settings; however they remain somewhat expensive, materially wasteful, and sometimes inaccurate or not sufficiently quantitative.
We aim to combine many approaches previously taken and integrate these approaches into a PCR reaction chip that reduces material waste through versatility and reusability, costs less due to lower reaction volumes, and is as accurate as other gold-standard tests.
Team Picture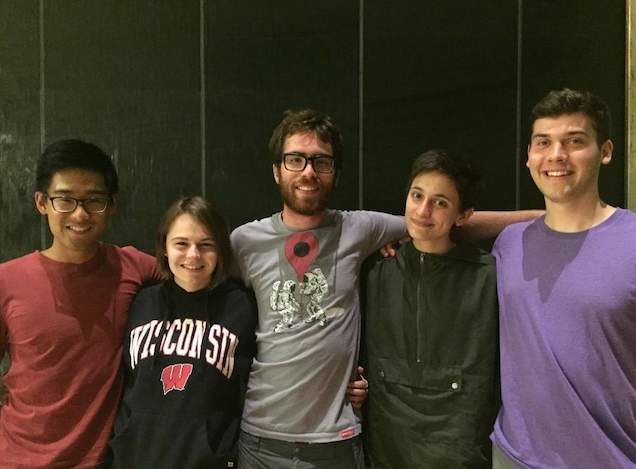 Contact Information
Team Members
Bailey Flanigan, BME 402 - Team Leader & BWIG
Joseph Vecchi, BME 402 - Communicator
Nicolaas Angenent-Mari, BME 402 - BSAC
Theo Loo, BME 402 - BPAG
Advisor and Client
Dr. Tracy Jane Puccinelli - Advisor
Prof. Dave Beebe - Client
Related Projects
Spring 2016: Design of a novel HIV viral load assay for use in resource settings