A modified Transcatheter Aortic Valve Implantation (TAVI) balloon
Design Award
Design Excellence Award Honorable Mention
Project Overview
Transcatheter aortic valve implantation is rapidly become a mainstay treatment of Aortic valve stenosis especially in patients who are too high risk for a surgical procedure.

Several prosthetic valves are available for such procedure.

One of the challenges faced by operators performing this procedure is the short time window within which the balloon delivery system must be inflated to position the valve.

Often times the heart needs to be paced at very high rates to reduce its output so that the out flow from the ventricle does not displace the valve away from desired position.

The aim is to develop a fenestrated balloon delivery system which allows blood flow through the aortic valve while fully expanded.

Such balloon deployment system will eliminate the need for pacing the heart and is expected to increase the time window within which the operator must deploy the prosthetic aortic valve.
Team Picture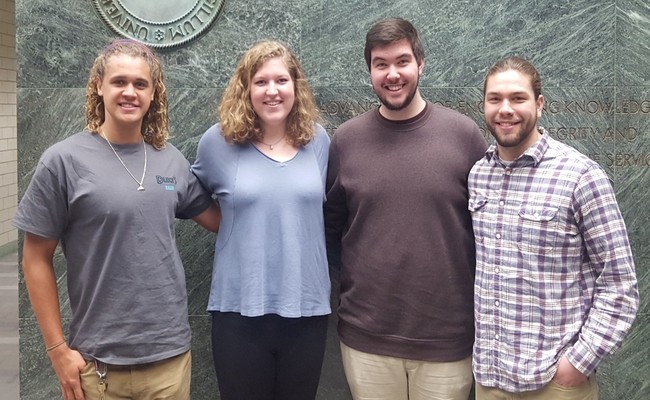 Image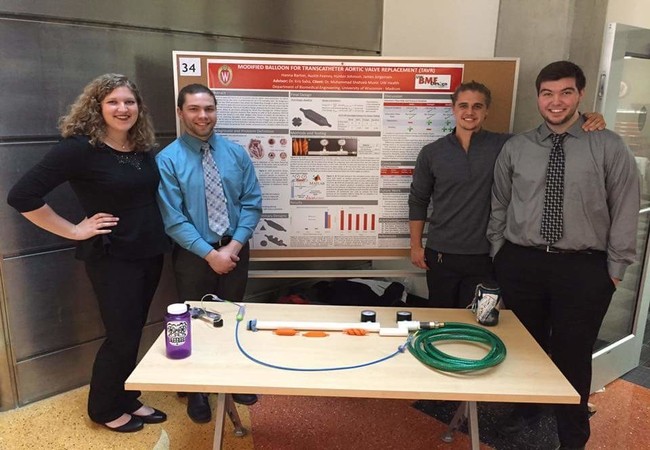 Contact Information
Team Members
Hanna Barton, BME 301 - Team Leader
Austin Feeney, BME 301 - Communicator & BSAC
James Jorgensen, BME 301 - BWIG
Hunter Johnson, BME 301 - BPAG
Advisor and Client
Dr. Kris Saha - Advisor
Dr. Shahzeb Munir - Client