Noise Hazard in the Operating Room
Surgical suctioning device for aspirating bodily fluids during a medical procedure that mitigates the amount of noise produced.
Design Award
Design Excellence Award Winner
Project Overview
In an operating room during a surgical procedure, a tool is used to aspirate the fluid in order to keep the surgical site clear and visible. These tools, however, produce a large amount of noise that can impair those in the room from performing their jobs. The team is working together to design the new tip head, as well as a mechanism for turning the suction on and off. These designs are being created on SolidWorks to be fabricated via 3D printing. The goal is to develop a new design that decreases the noise emitted from the head of the tip, as well as introduce a more ergonomically efficient on/off switch that can be utilized.
Team Picture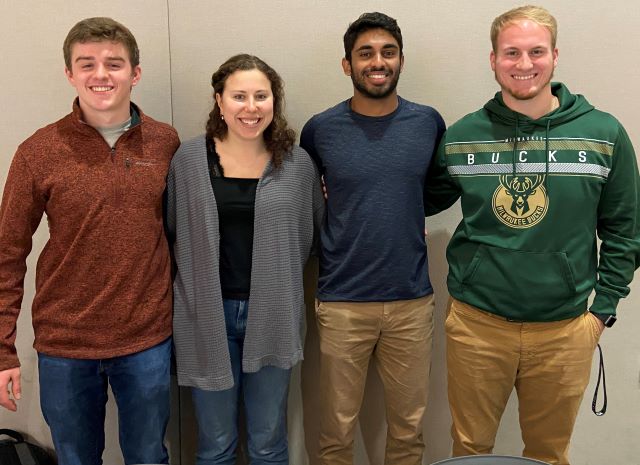 Contact Information
Team Members
Jacob Schmidt, BME 402 - Team Leader
Jessica Suderski, BME 402 - Communicator & BSAC
Akshith Mandepally, BME 402 - BWIG
Charles Hower, BME 402 - BPAG
Advisor and Client
Dr. Darilis Suarez-Gonzalez - Advisor
Dr. Rahul Samtani - Client
Related Projects
Spring 2021: Noise Hazard in the Operating Room