Window to the Soul (W2S): Non-invasive multimodal ocular monitoring device for critically ill patients
The Window to the Soul project aims to improve the efficiency of measuring physiological parameters and constantly monitor critically ill and/or unconscious patients' conditions.
Project Overview
Currently, monitoring of critically ill patients' vital signs requires medical staff to routinely check in on their patients which is a time consuming process, but continuous monitoring would reduce this need for constant check-ups. It also greatly increases the likelihood of detecting patient deterioration before their condition worsens. It's important to continuously monitor central nervous system (CNS) function to detect changes in patient conditions, including debilitating conditions like micro-seizures. The retina of the eye is directly linked to the CNS through the optic nerve, so by measuring eye-specific parameters like electroretinogram, this device would be able to monitor patients' CNS function directly. Current continuous ocular monitoring devices are bulky and unable to obtain direct information about the CNS, while this project aims to directly correlate the retina to the CNS to achieve a wide readout of physiological useful values in a noninvasive manner. With about four million admissions to American Intensive Care Units (ICUs) every year, there is a clear demand for an efficient continuous monitoring device. This lens will help minimize the amount of time it takes to begin recording a patient's condition and increase the chance to lead to treatment.
Team Picture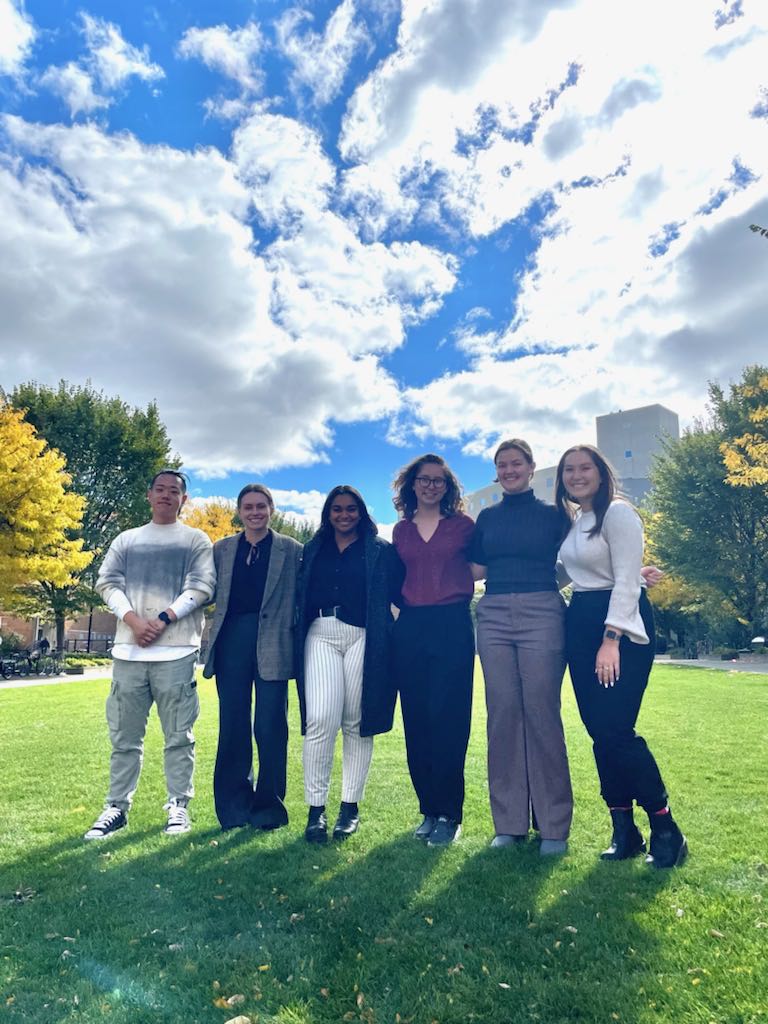 Contact Information
Team Members
Advisor and Client
Related Projects