Simulator model to teach the digital rectal exam
Easy-to-use teaching model of the anorectal cavity for physicians to learn the administration of a digital rectal examination.
Design Award
Design Excellence Award Winner
Project Overview
A digital rectal exam (DRE) is a test that examines a person's lower rectum, pelvis, and lower belly. A physician inserts a finger into the rectum to assess the muscle functions of both the external sphincter and the puborectalis in patients with known difficulty of defecating. Our client Dr. Lisa Jones is the medical director of pelvic floor and anorectal disorders at UW Health. Dr. Jones research interests are in utilizing technology to enhance medical education. She currently does not have a model of the anal cavity including the sphincter and puborectalis muscles to use in large-scale teaching demonstrations. Our goal is to develop a dynamic and interactive model of the anal cavity with contracting and relaxing muscles that emulate normal anorectal function. This model will be used for physicians to practice a DRE.
Team Picture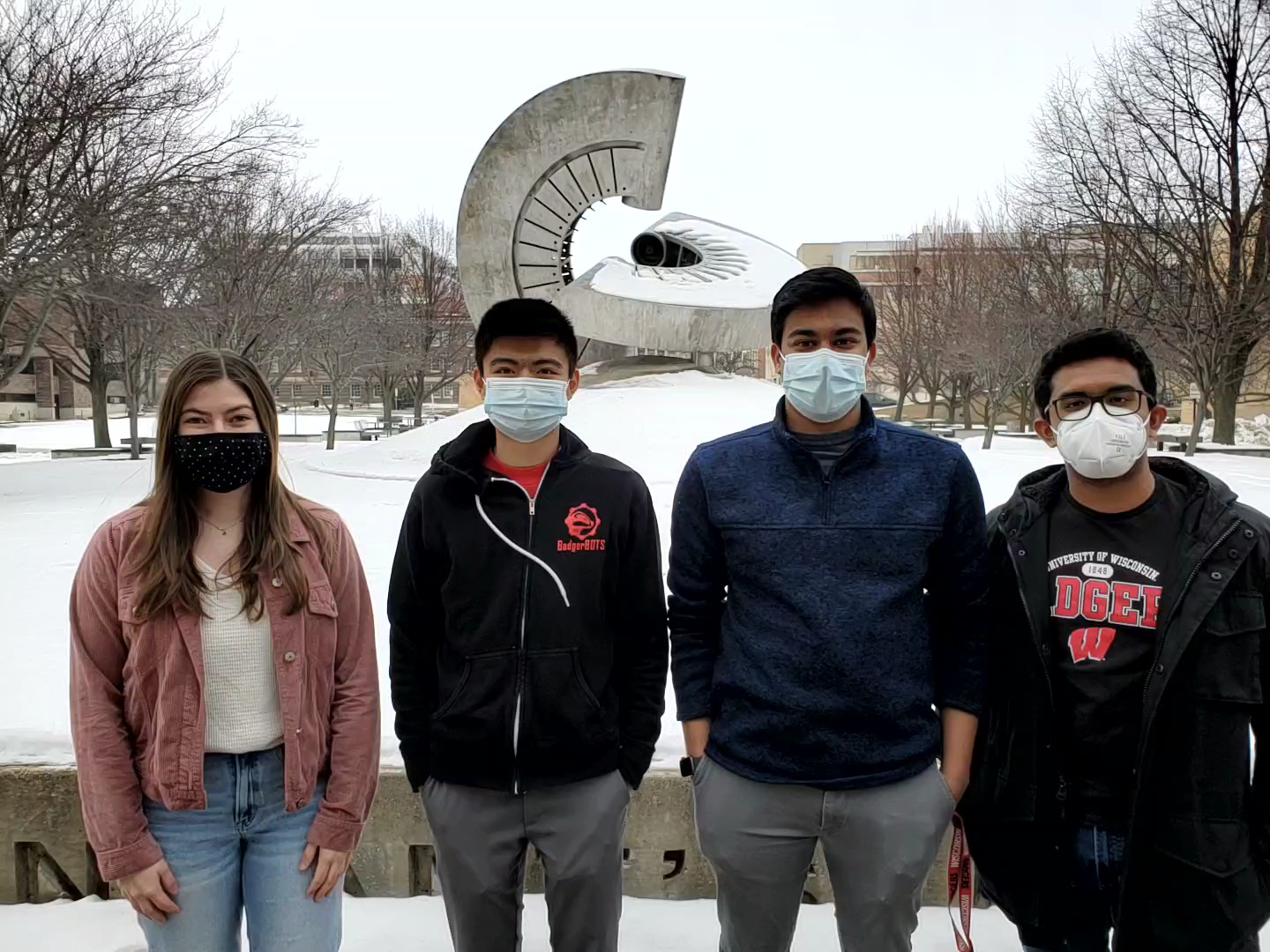 Contact Information
Team Members
Lokesh Kumaravel, BME 301 - Team Leader
Julia Lindahl, BME 301 - Communicator
Tony Tu, BME 301 - BSAC & BPAG
Akshay Vankayala, BME 301 - BWIG
Advisor and Client
Prof. Megan McClean - Advisor
Dr. Lisa Jones - Client
Related Projects
Spring 2022: Simulator model to teach the digital rectal exam