Dialysis solution analysis for infection prevention
Design Award
Tong Biomedical Design Award Honorable Mention
Project Overview
Patients receiving peritoneal dialysis are trained to detect infection. The standard method requires the patients to inspect a small amount of fluid that has been drained out in a small transparent container. The patients are looking for a change in transparency of the fluid as this would suggest infection. This method has limitations for those with visual problems as well as the relative change can be misleading.

This project is development of a device to aid in the detection of a change in the transparency for these patients. The poor detection of change for many patients has resulted in infection, hospitalization, loss of ability to do dialysis and even death.

This is a continuation project from last semester, further testing the prototype previously designed in a clinical setting to validate its usefulness.
Team Picture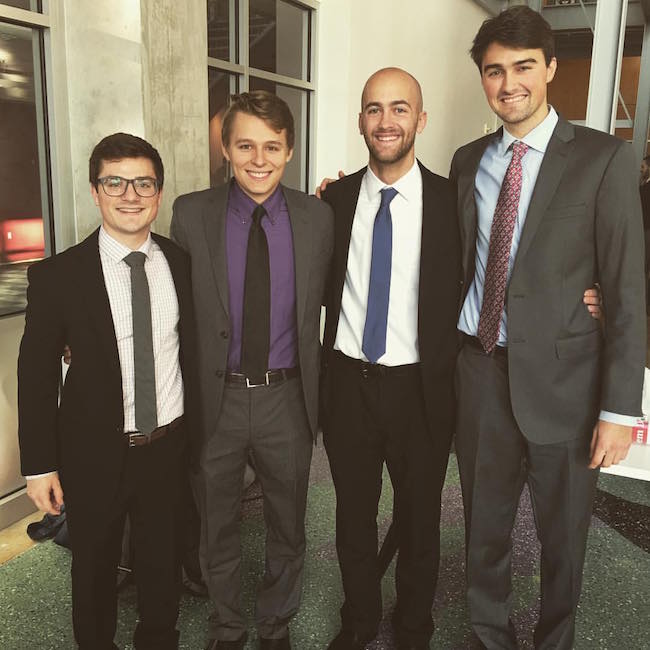 Contact Information
Team Members
Randal Mills, BME 402 - Team Leader
Thomas Feustel, BME 402 - Communicator & BSAC
Matthew Knoespel, BME 402 - BWIG
Austin Evans, BME 402 - BPAG
Advisor and Client
Prof. John Webster - Advisor
Dr. Roy Jhagroo - Client
Related Projects
Spring 2017: Dialysis solution analysis for infection prevention